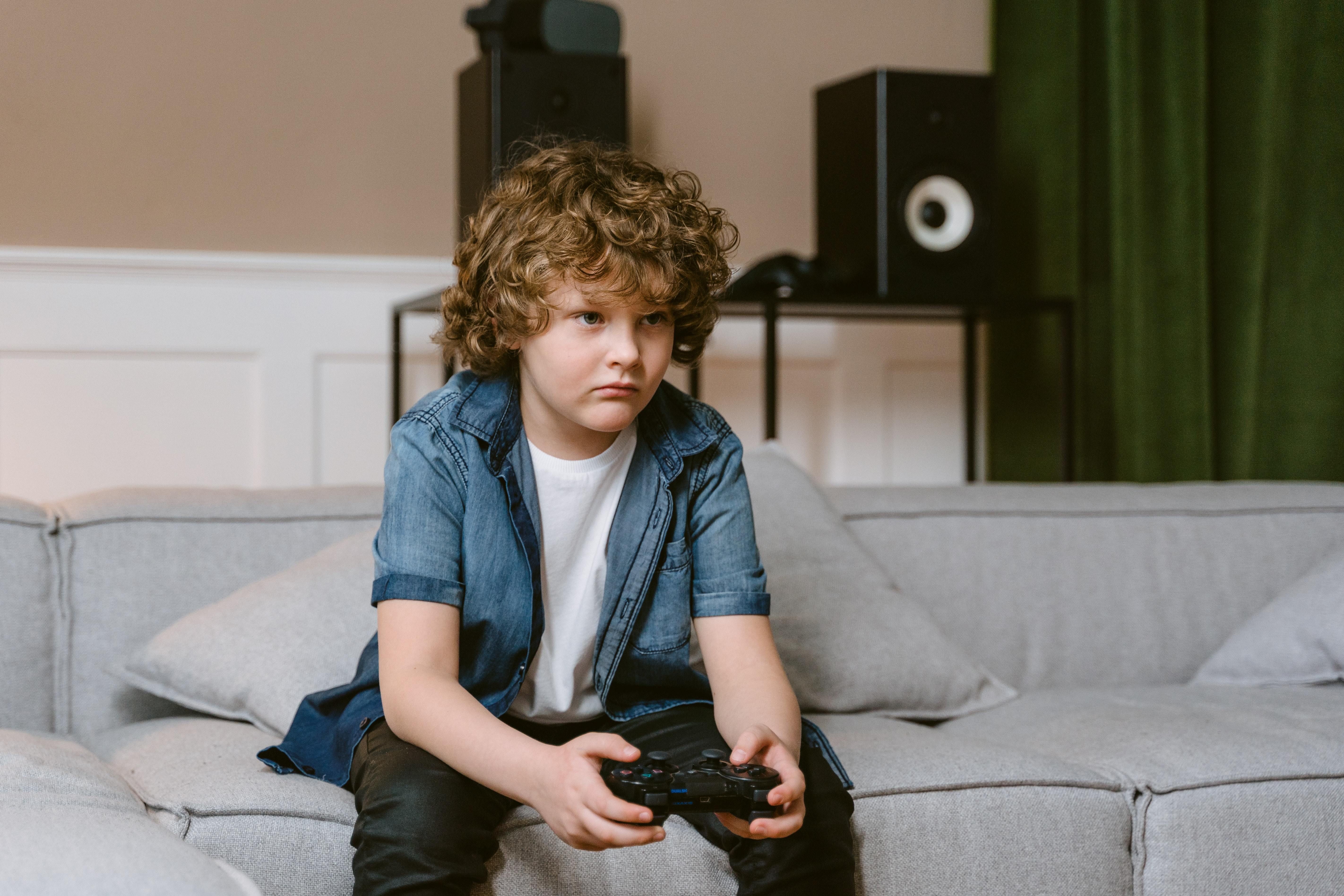 Video games are near-ubiquitous now, and kids of all ages are playing on their phones, tablets, consoles, and computers. Some video games are very much child-friendly and even educational, but there are many games aimed at older kids that still somehow manage to become the talk of the grade-school playground. As a parent, it's vital you understand what your kids are playing so you can keep them safe.
Learn the Video Game Rating System
The first thing every parent should do is look at the rating system. Most video games in the USA and Canada are rated by the ESRB. This organization offers age and content guidelines for electronic entertainment to help you decide if a game's themes and activities are suitable for your child. However, it's worth remembering that online interactions with other players are not rated by this system.  
Read Reviews Written by Other Parents
The ESRB's guidelines are a one-size-fits-all system for content ratings. As a parent, you may feel comfortable with your child playing some games that are more mature (under close supervision), or you may feel certain types of content are inappropriate for a child even if age ratings say otherwise. For example, online battle royale games or games with loot crates may be too addictive or expose your child to bad influences from other players.
Read reviews from other engaged and interested parents on sites like Common Sense Media to get a feel for what other families think of popular games. This will help you understand the content of the game better than a simple sticker on a box.
Give Your Children the Right Kit for Playing Games
Make sure your child has the right kit to play games on. They don't need the most expensive iPhone or a high-end computer, but it is important to ensure they'e running the latest updates for their device, and that they have a comfortable controller. High-quality, comfortable headphones are useful too. Look for the best pair you can get within your budget, and make sure your child knows to keep the volume down so they don't damage their hearing.
Teach Your Kids Online Safety
When you play online, the content of the game isn't the only hazard, there's exposure to other players to think about too. Your child isn't just chatting away with the kids they go to school within Houston, Texas — they could be talking to a kindly old lady from England, a scammer who wants to steal their Steam account, or someone who means them harm. They have no way of knowing which is which.
Teach your children the importance of privacy and safety online, and always supervise them when they're playing with strangers. Make sure they feel safe to come to you with any concerns they have, especially if they receive a message that makes them feel uncomfortable.
Safe Gaming Can Be Fun and Educational
If you choose games with the right ESRB rating, read reviews to learn more about the content, and your kids play on quality devices, they can get a lot out of gaming safely with others online. Check out Education Based Housing to learn how social and fun activities can be an important part of a young person's development.